THE ROGUE ARTIST, JASON BANDITT ADAMS WILL NOT BE ATTENDING CONVENTIONS IN ANY OFFICIAL CAPACITY FOR QUITE SOME TIME.
Once his stint with the United States Army in concluded, some indeterminate time in the future, this art studio will be back up to full speed. Until then, maybe you will see him enjoying a random convention as a patron, a rarity for any artist who is usually chained to their booth ;)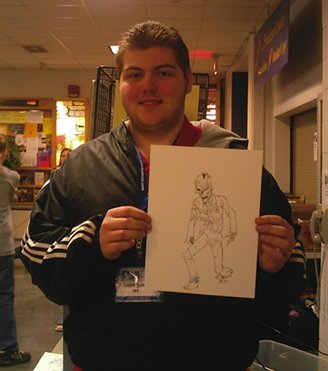 Long-time customer Steve gets his likeness rendered :P BASHCon 09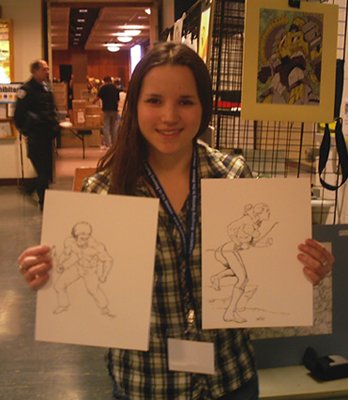 This lovely young lady and her brevedier beau had these custom commissions created at BASHCon 2009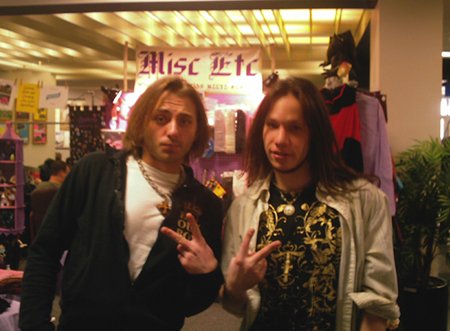 My Dagorhir peeps stop by to give me props. It's like us long-haired hippies just gravitate to one another. BASHCon 09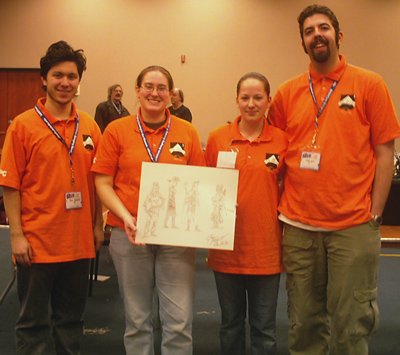 An entire D&D party has their characters captured on paper in this image from BashCon 2008.
A lovely lady has her Star Wars RPG character immortalized. BashCon 2008