"Rogue's Galley: the Villain's Bar"
is a satire WEBCOMIC about the has-been villains of the 1980's as they dream about their glory days and fritter away their retirement at the nautical-themed dive, the Rogue's Galley.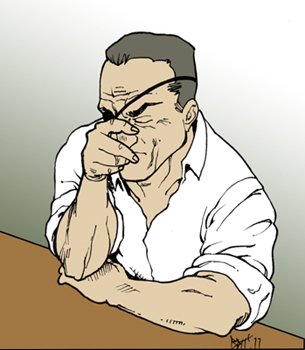 About the creator:
Jason Banditt Adams has been a freelance illustrator since 1999. He primarily works for the Gaming Industry on RPGs. His work can be seen here:
He is a dedicated child of the '80s and only does this NON PROFIT webcomic out of his fondness for these characters.